30 Jul, 2022
Category:

Fashion Tips

Author:

Thelabelbar
Five Summer fashion trends to try before summer is over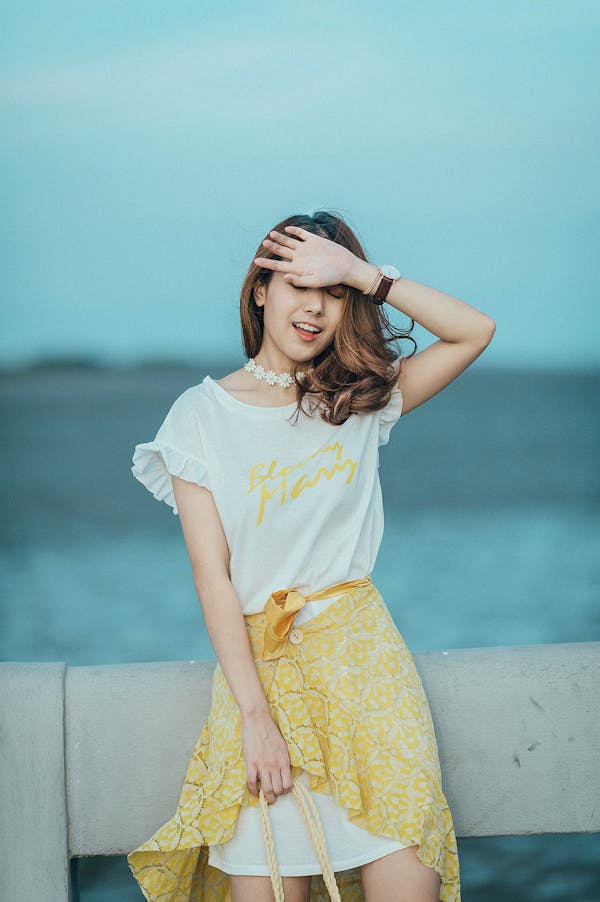 It's mid-July when the weather is getting hotter day by day and you must be thinking about how to ace your summer looks before you step into fall. The season is still young, thus there is time for you to experiment with the summer fashion trends of 2022.
You'll be inspired by this season's trends to step outside of your comfort zone and make a statement. Therefore, it's crucial to keep in mind that the best accessory for your wardrobe is an attitude.
The good news is that each and every one of the hottest summertime styles can be easily played up with vibrant accessories and neutrals like jeans or a classic shrug. Before summer swims away, choose which trend you wish to embrace by continuing to scroll.
Here is a closer look at each of the key summer 2022 fashion trends:
1. Y2K fashion
It is not surprising when the major fashion trends from previous eras return with a new depiction. Early 2000s fashion was incredibly experimental, so it was only a matter of time before the look returned as Gen Z and Millennials welcomed nostalgia for the decade.
Wide-leg jeans, crop tops, baguette bags and tracksuits are some of the major items from the Y2K style that are bigger than others.
2. Hot Pink: The colour of the season
The brighter, the better is the current saying in fashion, and hot pink is about as brilliant as it gets. Almost every celebrity has subsequently worn the colour, which first gained prominence when Valentino made it the only colour on the runway last season. When pink looked to have reached its peak of hotness. Bright colours are expected to remain popular through the fall, although summer is unquestionably the best season to wear them.
3. Floral Dress
A floral dress is an ideal outfit for a date night, regardless of how long you've been dating or if you have time to swipe left or right. Floral dresses look fantastic as LBDs or can be dressed up with vibrant hues or floral patterns. A floral dress is not only attractive but also quite functional. Depending on your mood and the occasion, you can wear them by themselves, over a t-shirt, or with a blazer or cardigan.
4. Puff sleeves
The puff-sleeve style is a perfect example of a fashion that has proven to be more than a passing fad. The balloon, Juliet, leg-of-mutton, and other varieties of the larger-than-life sleeve have all been on display. However, in 2018, when '80s references ruled the runway, the puff sleeve trend tore through the surface of fashion. The supersize sleeve is more well-liked as ever in 2022. This trend will continue to be the star of the season.
5. Color crashing
Using clashing colours is a free and effective approach to updating your outfit and expressing your personal style. It pairs contrasting hues or colours you wouldn't typically put together. Sticking to basic silhouettes, such as classic shifts, maxis, and pencil skirts, and picking colours that are directly opposite each other on the colour wheel are the keys to pulling it off. This is definitely a trend to try before the fall season arrives.
Recent Blog